Writer Wednesday : Why I write serial fiction (and why you should too)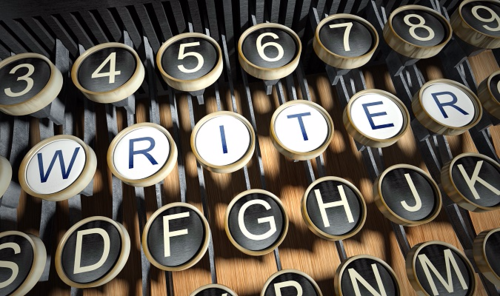 My friend Ian T Healy asked me to write a piece about serial fiction for his blog. I wanted to share it with you here.
>>>
What is serial fiction?
Let?s start with the basics. Serial fiction is literally the act of publishing fiction while it?s being written. For example, Denver Cereal chapters are often published within day of them being completed. This format was popularized on radio and then reinvented on television in some of the modern soap operas. Story arches come and go, but the main story continues on week after week with no real ending point. Readers have chance to meet a large cast of characters who live out their lives within the world of the serial fiction.
Why I write serial fiction
You?re probably wondering why anyone would take on such a mad endeavor. Here are a few reasons I write a serial fiction (and why you should too).
I love serial fiction. I love the beautiful unfolding of character?s lives and experiences as they grow over time. There is no ?happily ever after? for serial fiction. These characters continue to live on week after week. The reader never has to say good-bye to a favorite character. The characters, like real people, continue to live out their lives in the serial.


Practice your writing chops. Every week, a serial fiction chapter must have a beginning, middle and an end. Like writing a novel, you have to engage the reader in the first line of the chapter and leave them hanging with the last line of the chapter. This means that I will have fifty-two chances to practice hooking a reader. This is fabulous practice for novel writing.


A chapter a week, that?s all it takes. No matter what?s going on in my life, I have written and posted a chapter a week of Denver Cereal for almost two years. Week after week, Denver Cereal keeps me writing.


Author?s platform. ?The best time to start promoting your book is three years before it comes out.? (Seth Godin in Advice for writers) Writing a serial fiction is an excellent way to develop an audience. By using the Internet to publish Denver Cereal, I?ve also had the luxury of getting immediate feedback from readers. Readers send me copy edits, comments on the action, and even a few wows. Through these interactions, I?m able to build a supportive audience. These same people write Amazon reviews, host me during blog tours, buy my books, and invite me to guest blog.


Practice, practice, practice. Denver Cereal gives me the opportunity to practice every aspect of writing. From making time to write to where to put a quotation mark, every week I have the luxury of practicing my art. I never have the chance to forget to write or not make the time. I must have a chapter ready to the editor by Friday. These skills spill over into my novel writing. I know how to make the time, how to put my butt in the chair, and how to crank out at least a chapter. Editing is easier because I?m always abreast of grammar rules.
I can?t think of any reason to not write a serial fiction. With free blogging software and more readers than any time in history, there?s a world of people who want to read what you write.
Give it a chance. You won?t regret it!
>>>
-----