A chance to say thanks: Seth Godin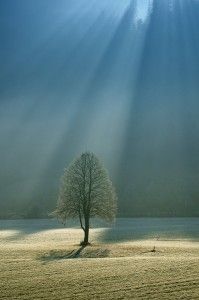 Photo by Janez Tolar
Recently, a few people have asked me who inspired me and encouraged me to move forward with my writing career.  Since I'm up to my eyeballs in work, I wanted to spend my mornings saying thanks to some of the people who nurtured and encouraged me.
The first person is Seth Godin.
I've never met him, but I've been a huge fan since 2003. I literally started this blog in 2004 because of an interview I heard with him on MarketingProfs. I have most of his books. They've been the back beat to my successes and failures over the last decade or so.
Things I love about Seth. I love:
He wears different fun socks every day to inspire himself.
The way he talks about his family and his community. I always get the sense that he's connected, hooked into a greater "we" of community and the larger world family. He inspires me to engage more and withdraw less.
How unfailingly positive he is about all of the challenges of the last couple decades.
His overarching ideas - quality matters, hard work matter, and get going.
I gave the character Seth O'Malley his name out of respect for the man. While Seth O'Malley is not a whole lot like him, he reflects some of Seth Godin's beliefs - do what you love, get to work, and be excellent.
Thank you, Seth Godin, for everything you've given me over all these years. I continue to drink deeply of your works, interviews, and videos. You've made a huge difference in my life.
Thank you for blessing me with your wisdom, for blindly sending out beacons of hope that have captured me in dark moments, and mostly for being yourself. You being yourself and doing what you love inspires me to do what I do and continue to be me.
Here's a great interview with Seth Godin that gives you a flavor of what I'm talking about:
This is a wonderful, short audio video shared by Success Magazine of Seth talking about Poke the Box. Rule Number 1 - Go to Work!
-----